About
Hi, I am an Alberta artist specializing in study drawings of animals. I'm just starting out, but look forward to hearing from you!
I wish to say a big 'thank you!' to the palaeontologists and the fossil preparators that do the work of bringing new (but very very old) species to light. An extra special thanks to those scientists who have provided their critique, input, or comment on my work – I always love hearing from palaeontologists, thanks so much!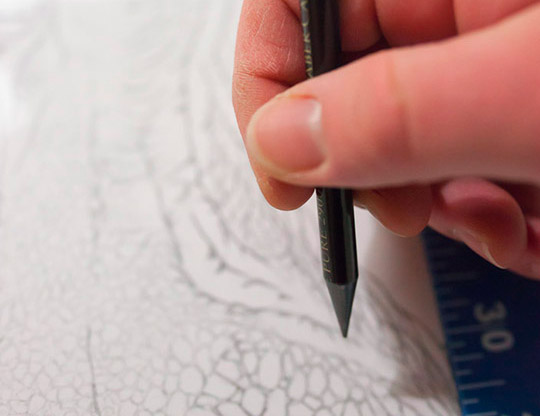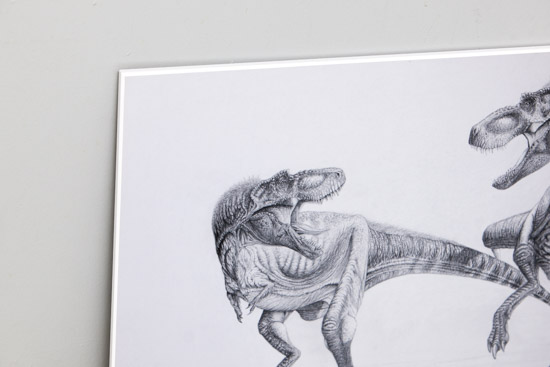 I primarily work in pencil and air brush paints. My originals are simply as-is on the original medium/substrate. For prints, the original is digitally scanned using the procedures at Calgary Art Conservation, and overall exposure corrections are applied. The image is printed with giclee archival print inks and mounted to a backing here in Calgary.
Prints ordered are on drymount/plaque, with hanging hardware, or on stretched canvas. At art shows and markets, however, the prints are usually mounted to foam-core. We also use gator board if that is your preference. The number of full-size prints of each artwork will be limited to 25 (some are limited to 13 prints, as noted in the description about that artwork). Artworks that took a large chunk of my lifespan to complete will be put in the collection called "Artist's Reserve Collection". Prints of that collection are more limited, and the price of the original is much more, due to the effort required to complete it.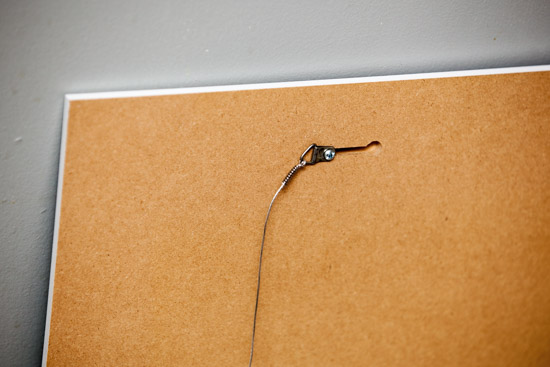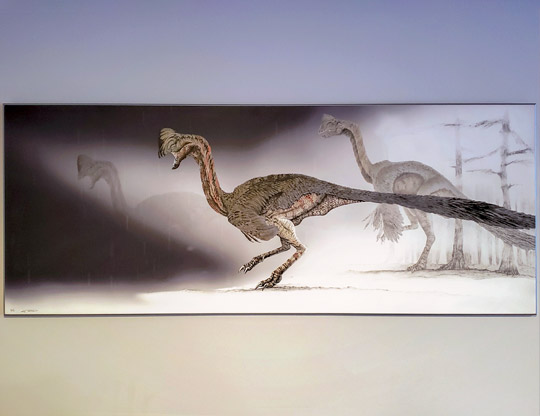 The palaeontologist that has print number 2 of 13 of Ojoraptorsaurus sent me this photo of the drawing on his wall.