Adolescents
A study in simultaneous contrast.
Original pencil drawing on illustrator board (approximately 30" x 36"): $6,000
Archival print, limited edition:
17″x21″ drymounted/plaque mounted: $200
30″x36″ drymounted/plaque mounted: $250
30″x36″ on stretched canvas: $250
Drama, and the dangerous teeth of two youthful, playing adolescent therapods. That's what I was
aiming for here. I drew this in 2015 and looking at it now, I'm not actually sure how I managed the
toning of the shadows and subtle simultaneous contrast. I don't think I could do it again if I tried.
I love the sharp clarity of the lower jaw of the rex on the left, separating it from the body behind, creating an almost 3D effect. The concept of feathers on a tyrannosaur are subtly brought in here. It is thought that perhaps baby tyrannosaurs were mostly or entirely feathered, so perhaps it is fitting that these two adolescents retain some feathers but not all.
The feet. Ignoring the number of toes, this is where birds still look like reptiles, even today. The devil himself would likely be proud walk around with such refined talons of power and carnage.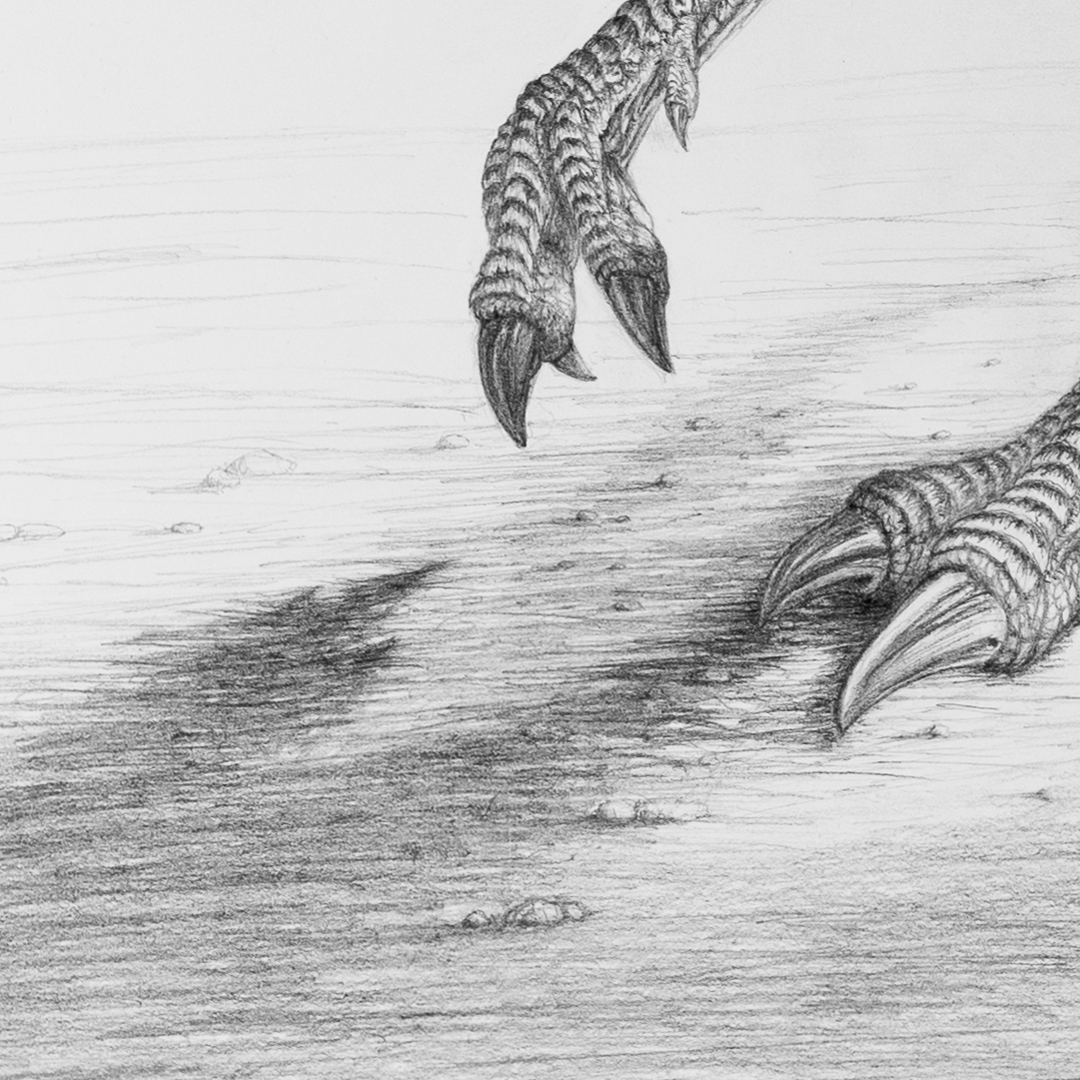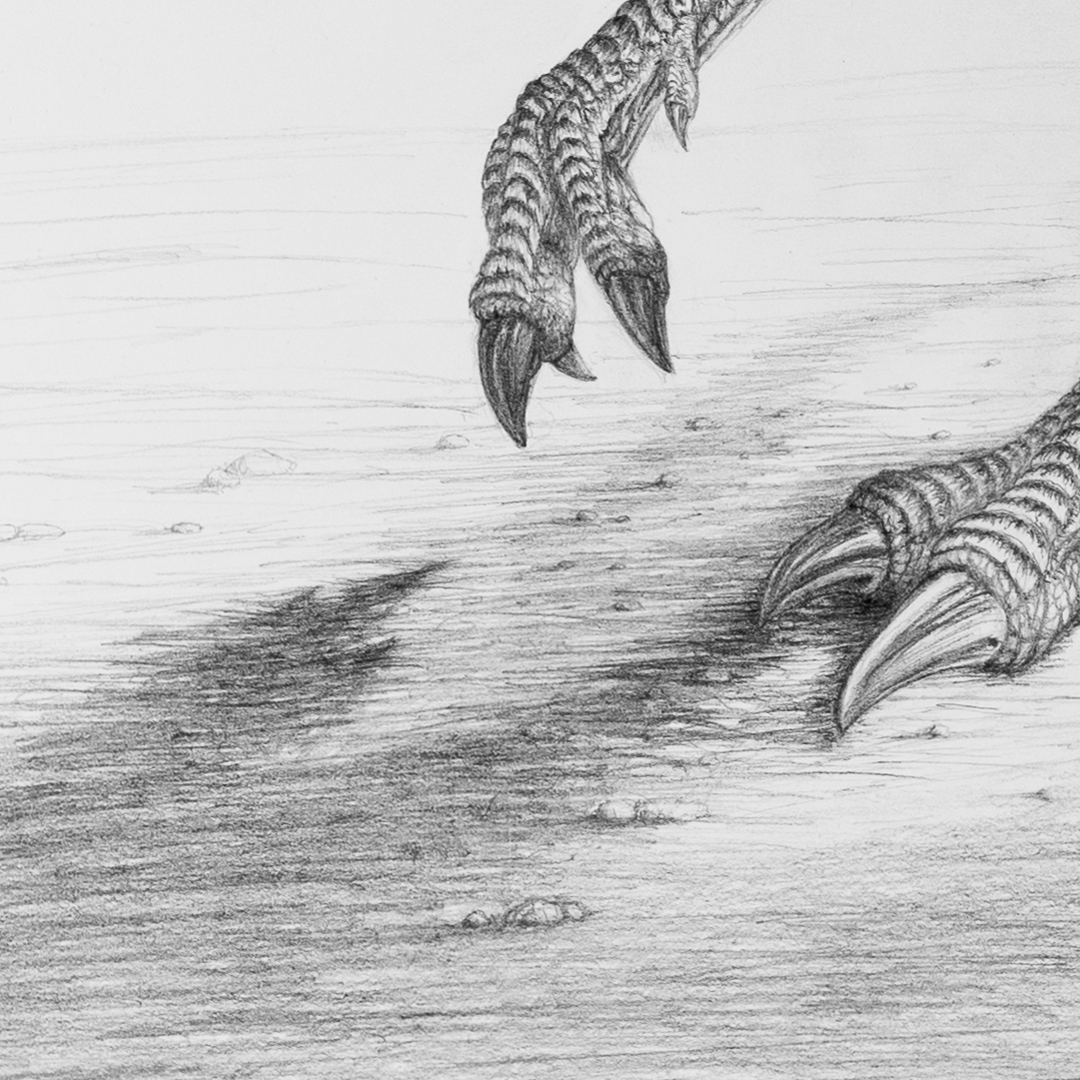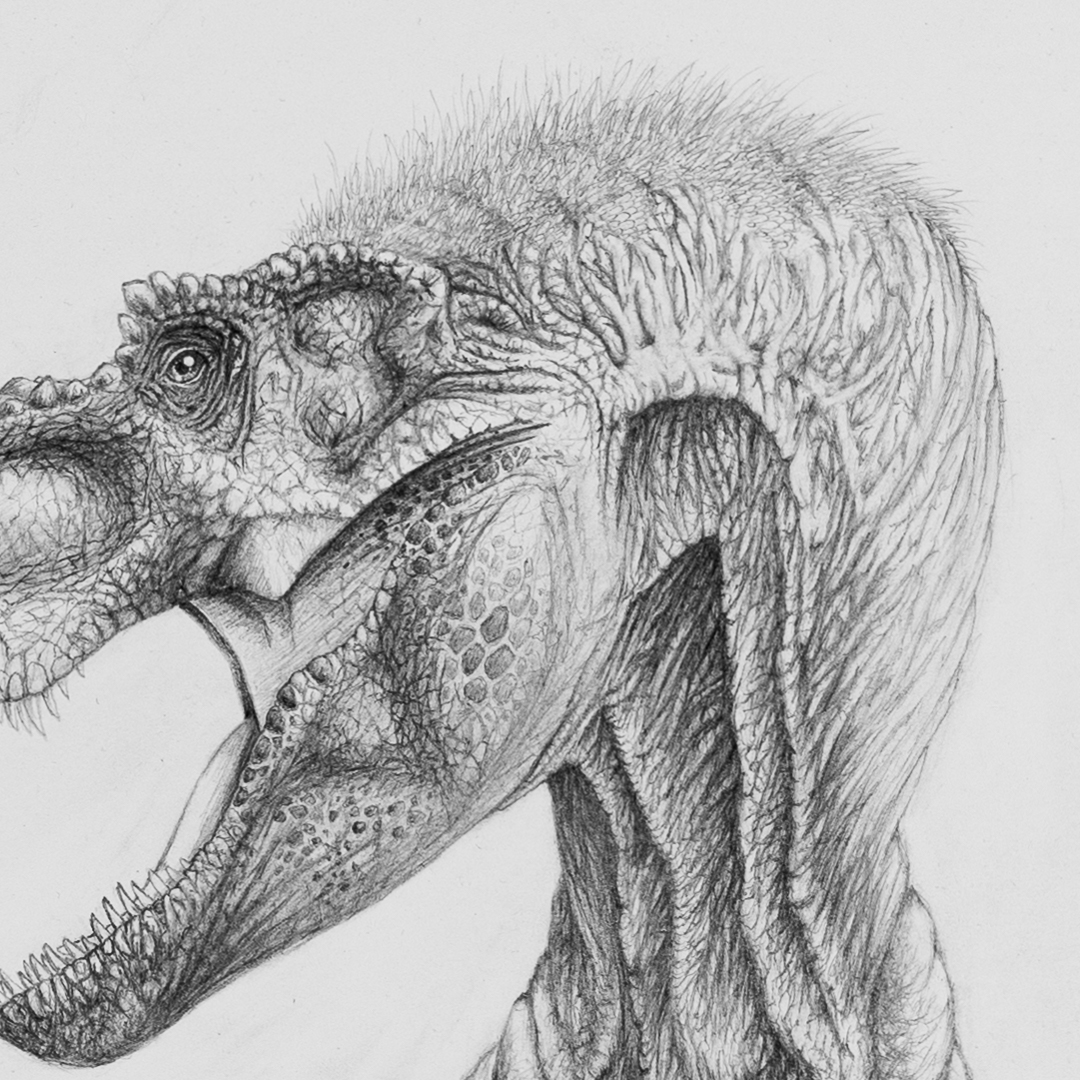 Don't take for granted the neck of this animal. Such a massive head and powerful jaws requires enormous neck muscles. The neck of a tyrannosaur is an important part of the death machine. As for the eye – though this animal is just in its teen years, the eyes illuminate us to a deeper soul. 
You can order the original or a print using the drop-down menu below: